Our Pastor
Elder Patrick Wayne Sanders, Sr.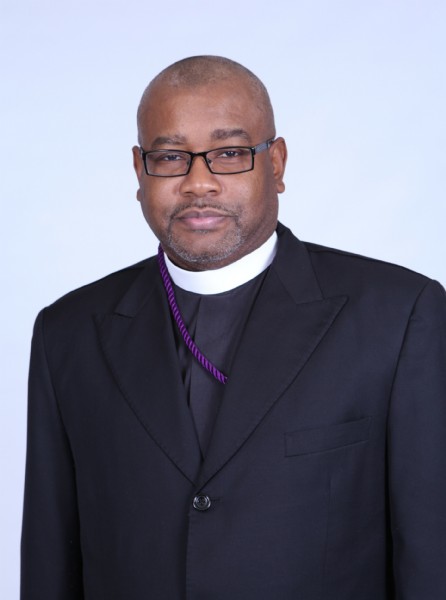 On January 16, 1967 in Shreveport, Louisiana, Patrick Wayne Sanders was born to Katie Cole (Johnnie) Davenport and Leon Sanders. A 1985 graduate of Green Oaks High School in Shreveport, he attended Grambling State University majoring in Business Administration. Elder Sanders also attended the Greenwood Acres Bible College, in addition to the Travel Academy of Arlington, Texas, receiving an associate's degree.

In May of 1988, Elder Sanders answered God's divine call to ministry, and was ordained as an Elder in the same year. In May of 1994, he was elected as the pastor of the Light Hill Baptist Church in Shreveport, Louisiana. Operating with a vision for the church, improvements in the church services and increase in the membership were obvious during his tenure. In 2002, being directed by the Holy Spirit, Elder Sanders organized the Fresh Start Church in Shreveport, serving attentively and faithfully.

In June of 2011, Elder Patrick Wayne Sanders was appointed as interim pastor of the New Jerusalem Full Gospel Baptist Church by his uncle, Bishop Odis A. Floyd. Bringing a vibrant viewpoint to New Jerusalem, Elder Sanders' interim pastoral leadership set in motion an innovative and passionate time of ministry to the New Jerusalem Family.

On December 29, 2011, following the transition of Bishop Odis A. Floyd, Elder Patrick Wayne Sanders was elected senior pastor of the New Jerusalem Full Gospel Baptist Church, beginning a unique season of ministry to the church congregants.

Elder Sanders currently serves as President of Community Outreach for Family and Youth (C.O.F.Y.) Center. He is the CEO of Fresh Start CDC, Inc., the President of New Jerusalem Enterprise Inc., and New Jerusalem Holding Company.

In July 2014 Elder Sanders was appointed to the office of General Overseer of Church Planting of the Full Gospel Baptist Church Fellowship International under the leadership of Presiding Bishop Paul S. Morton and Presiding Bishop -Elect Joseph Walker.

He's the proud father of three children, Keocca, Minister Patrick II, and Sha'Brika, and the grandparent of one, Chase, Elder Sanders is the husband of Ann Hilson Sanders, who stands supportively by her husband both in family and in ministry.